This past week the fiance and I drove down to Aurora, Indiana to visit a couple of our good friends who just had a baby. The last time we saw each other was almost exactly a year ago. It's crazy how much have completely changed in both our lives. TJ and I got engaged, I graduated College and James and Shakira got pregnant and had a beautiful healthy baby boy. The next time I see them, I will be photographing their wedding! It was hard to find the time to take a week off but I needed this little break more than ever and I was dying to meet little Jameson Matthew!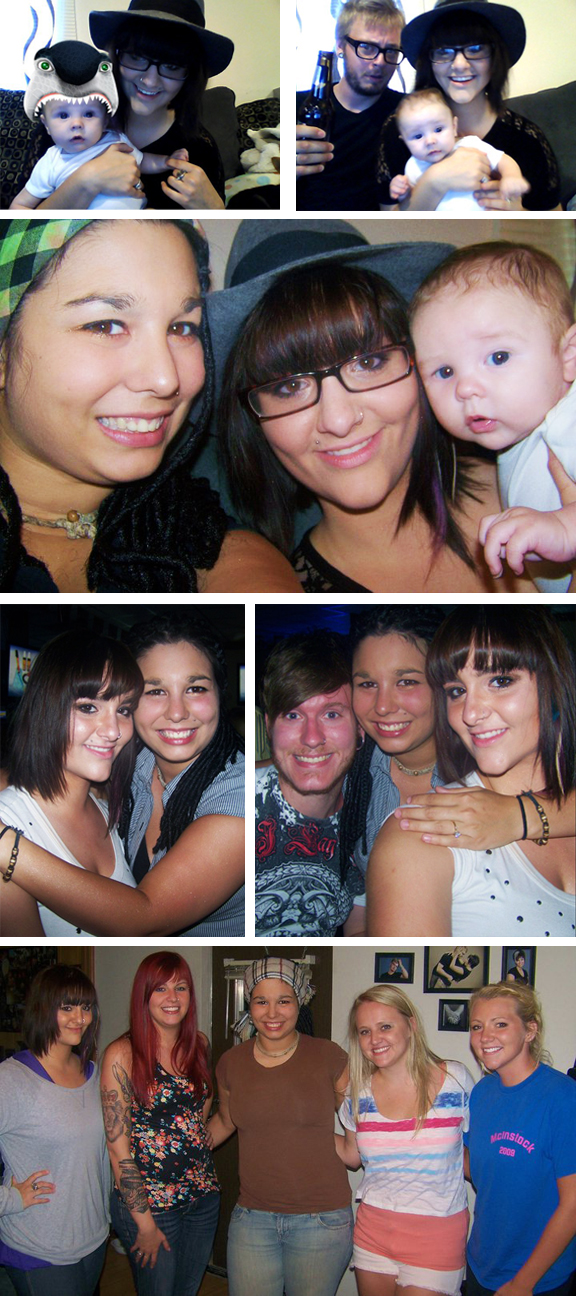 Our last night in Indiana we actually got to see James preform in his band, The Skallywags! The Skallywags describes themselves as a 3 piece indie, pop/rock group based in Aurora, IN and the greater Cincinnati area. Collectively, the members of the band have a outstanding musical background formed by a diverse upbringing deeply enveloped in music. This diversity shows through in their songwriting.
I would describe The Skallywags as a 3 piece band consisting of three very multifaceted and multitalented musicians. Each member of the band; Kristine, Mike and James bring a new light and a new powerful expression and presence to their music. Whether playing their original songs or playing their favorite covers, The Skallywags are sure to put on an entertaining array of musical genres. I was pleasantly impressed by the powerful vocals of Kristine. She has a way of engulfing so much power and attitude into her voice that truly makes any song that she sings, that of her own. But Kristine is not the only one whose voice fills the room. James and Mike also share in on the vocals. The skallywags is a melodic collaboration that manifest passion into beautiful, compelling live performances.
Be sure to support the Skallywags! And help bring them to Chicago!! (;
Facebook
Twitter
Youtube
Theskallywags.com
Myspace
xo, JA