Linger Magazine Cover, October 2011
Happy October! It is my favorite time of the year and I am still in shock that it is already October. I have been so busy shooting, working, and attending appointments and meetings to realize that the leaves have finally began to change and I can finally start wearing my boots and leather jacket without dying of heat stroke! Last night in the mists of paperwork piling up, disappointing miscommunications, open ended job inquires, and an empty stomach screaming at me, I received an email that instantly changed my mood for the rest of the evening.
This was that email,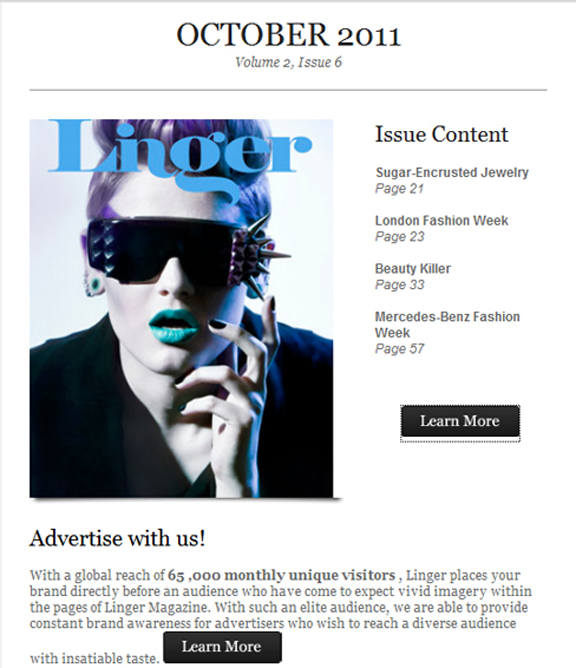 Now in case you do not know, that photograph is mine! I have been speaking with the editor of Linger Magazine on and off for months now. We spoke about working together but after exchanging emails back and forth I wasn't exactly sure if my fashion story would fit the mark or run within their up and coming Issue. But shockingly to my surprise not only did they run my fashion editorial as a seven (7) page spread (starting on p.33) but my favorite photograph from the shoot landed the cover!
Talent: Teresa Hagen and Zayden Alexander
Photography: Jennifer Avello
MUA: Teresa Hagen
Hair: Dee Desalu
Eyewear: Malachi Artese
Assistant: Benjamin Bibriesca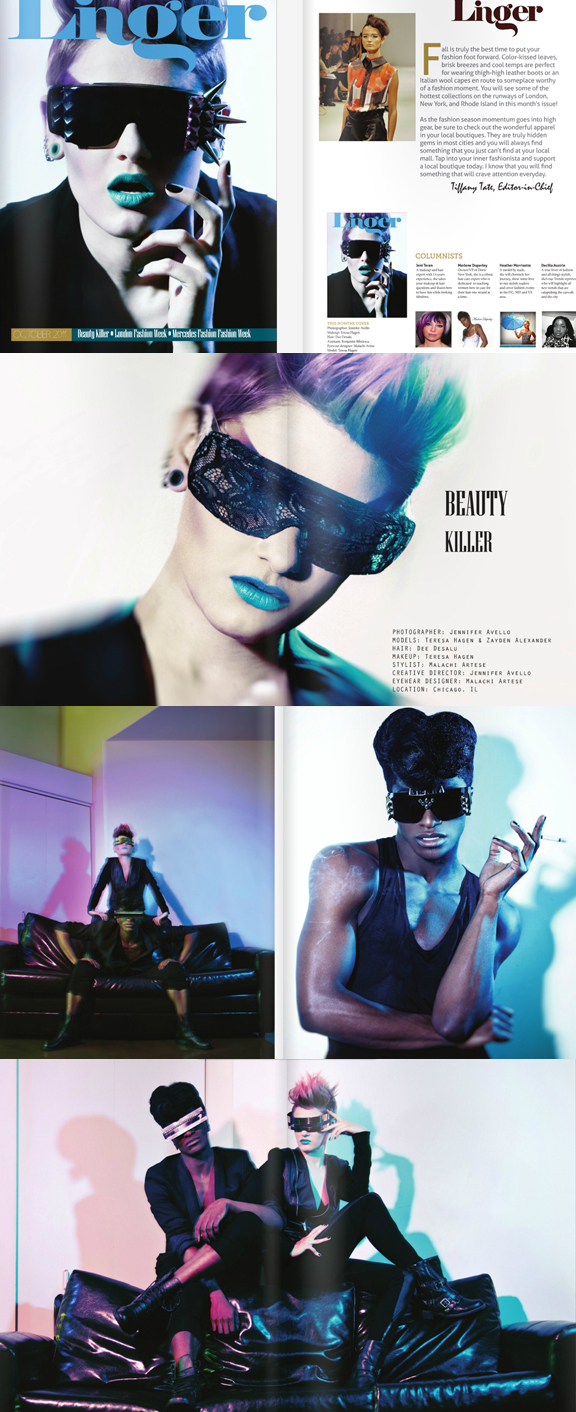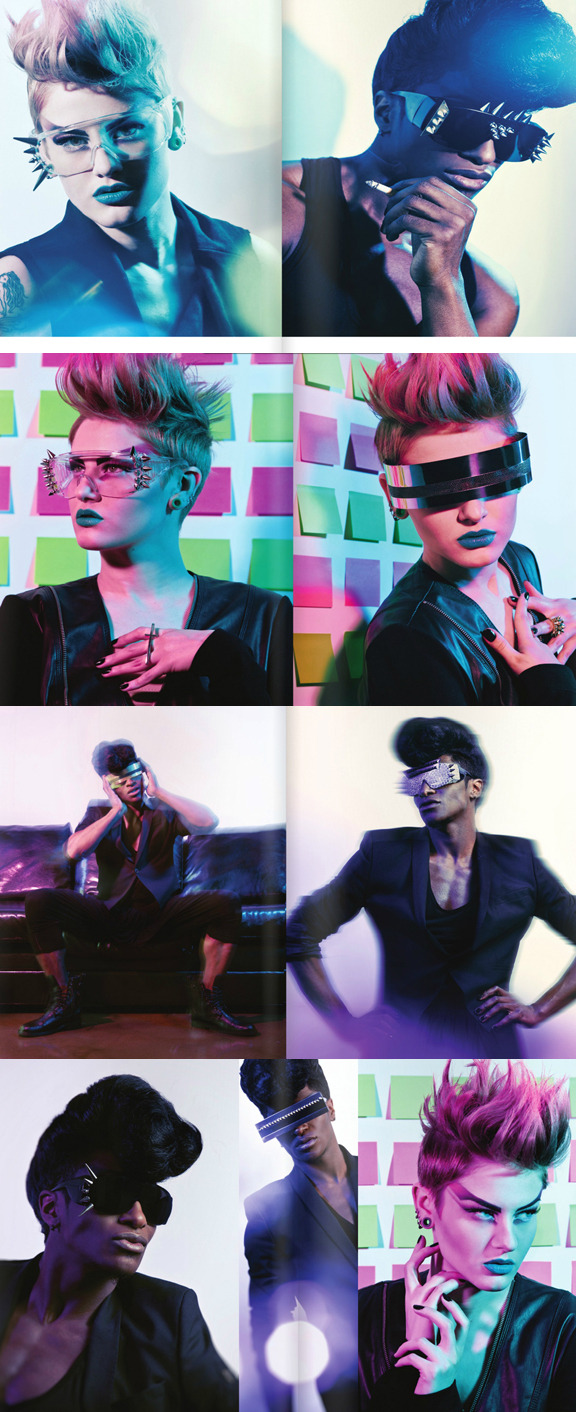 Last month I was overly joyed when I surprising found out I had the back cover of Reverie Magazine's September Issue and now I have my first front cover, all within a few short weeks… what could possibly be next?? I cannot wait to see!!
xx, JA