Sometimes Problems Arise Just For Beautiful Mistakes To Happen
This post is about problem solving. I've made a previous post about how being a photographer means you have to have a lot of different sides including being a problem solver, ( I won't get into all of that again, since you can check back and read that post.) As a photographer I am faced with all sort of problems whether small or large that I need to figure out how to go about them in order to produce the best job I can within that moment. Most of the time you need to be quick on your feet since you don't usually have a moment to waste. This shoot was definitely one of the greatest examples of problem solving.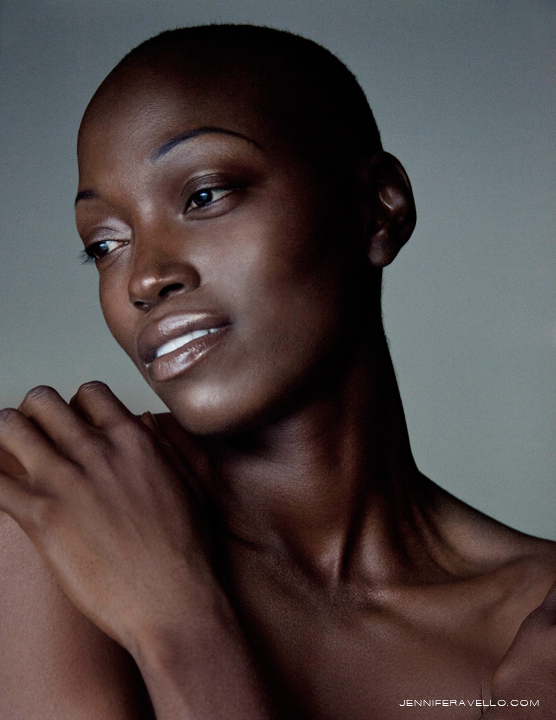 Natalie arrived at my studio Sunday Morning with a flawless face and bald head. She had one of the most striking beautiful looks I have ever seen and I was very excited about shooting her that day. 15 minutes into make up, the clouds came rolling in and that morning sky had turned darker than a midnight sky. As the rain came down, I was thankful that we scheduled an in studio shoot but that soon wasn't going to be the case. Half way through make up, the storm picked up and the power in the studio went complete out. With no power and a Chicago summer temperature rising almost to the triple digits we were sure in for a troubling shoot. However, my team and I weren't ready to pack up and postpone our shoot to another day so we decided that the shoot must go on!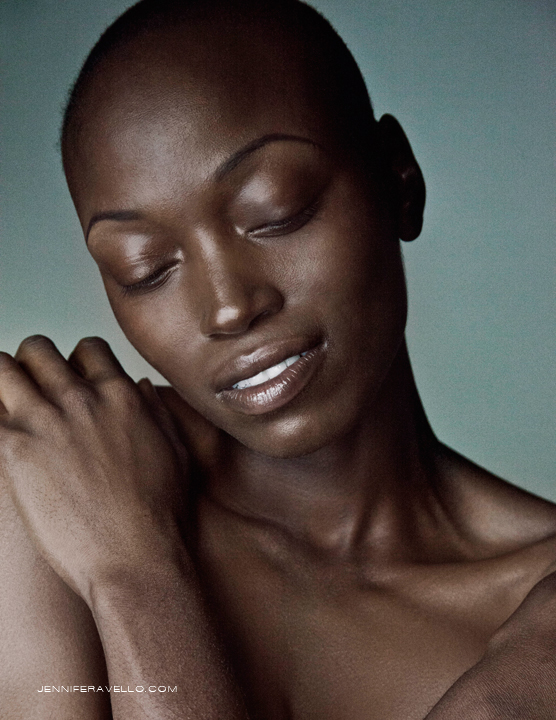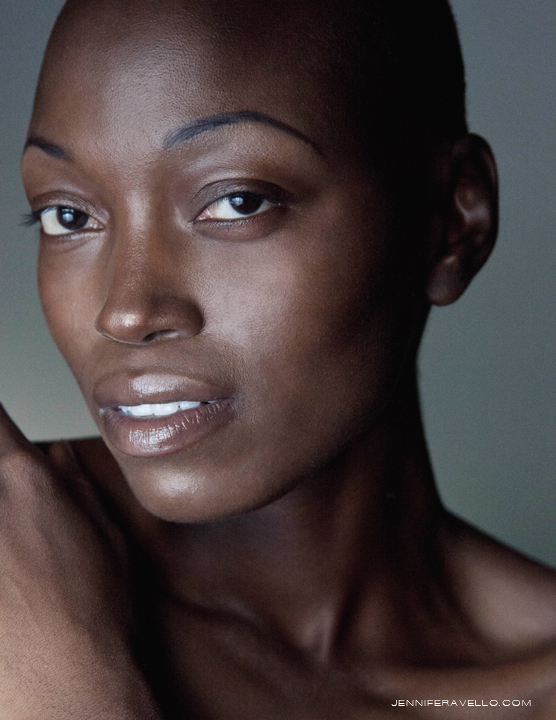 Backed up completely up against a rained filled window, I stood with my ISO cranked up, a 5 foot reflector in the hands of my MUA and Stylist, we proceeded to begin creating beauty images. Thunderstorms could never stop me… (Yes, that is a shout out to my youth!) Half way through our shoot, still with no power, the storm had passed and the sun decided to grace us with it's presence. The power outage ended up lasting for two more days. Sometimes problems arise just for beautiful mistakes to happen.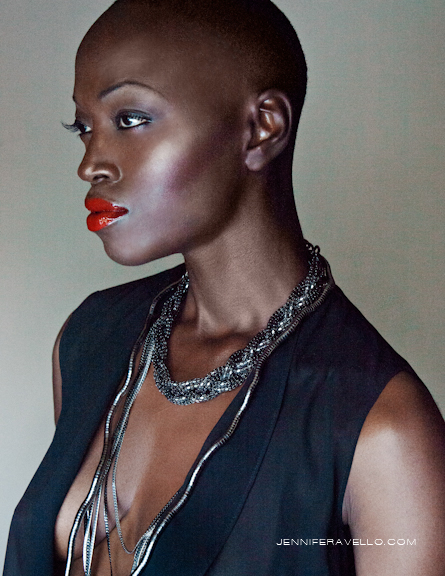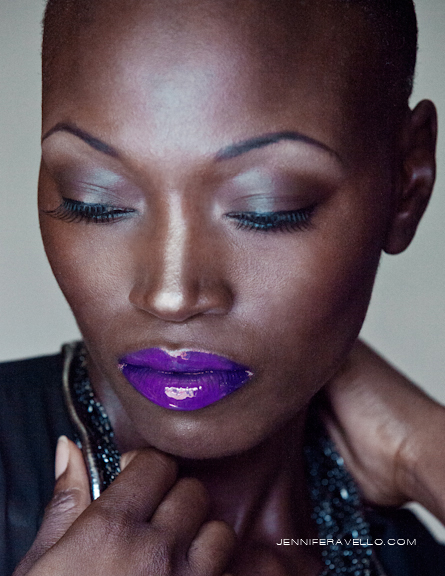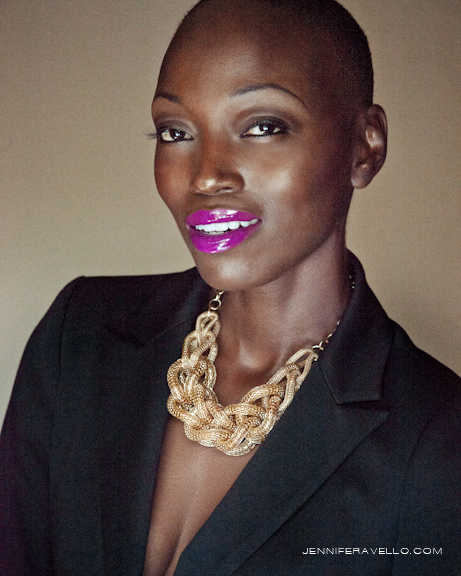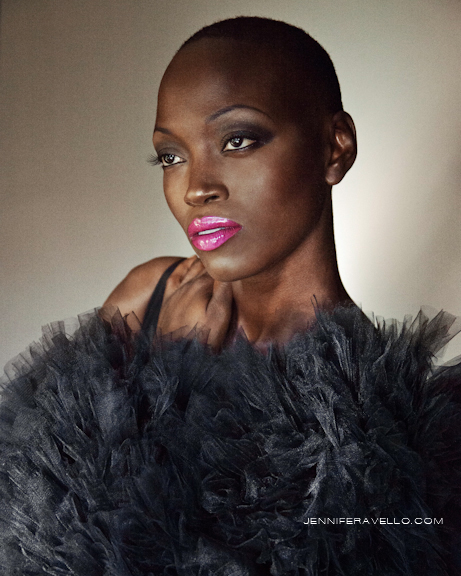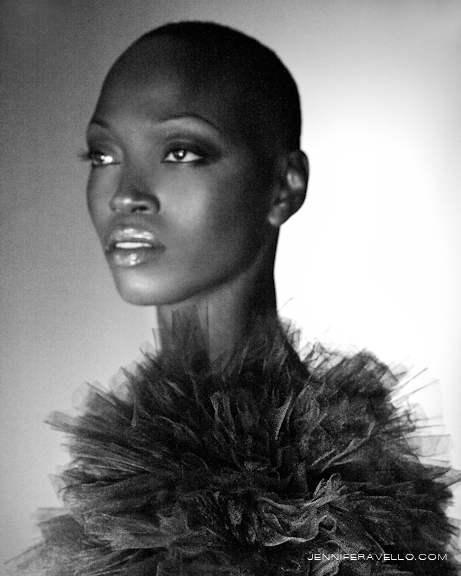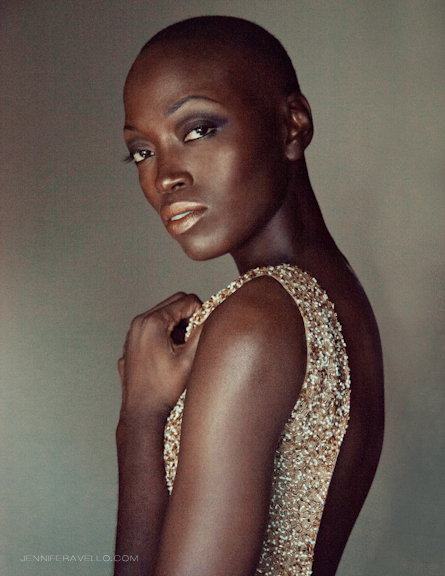 Model: Natalie Bryant with Factor Women Model MGMT Runway
Photographer: Jennifer Avello
Make up Artist: Andrea C Samuel with The Rock Agency
Stylist: Michelle Jeremias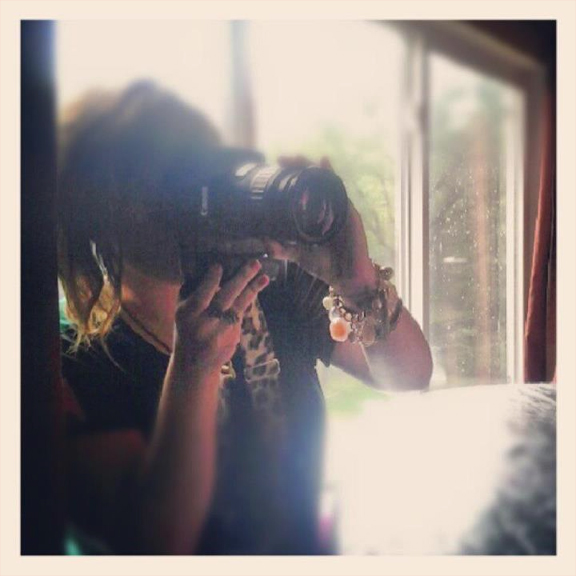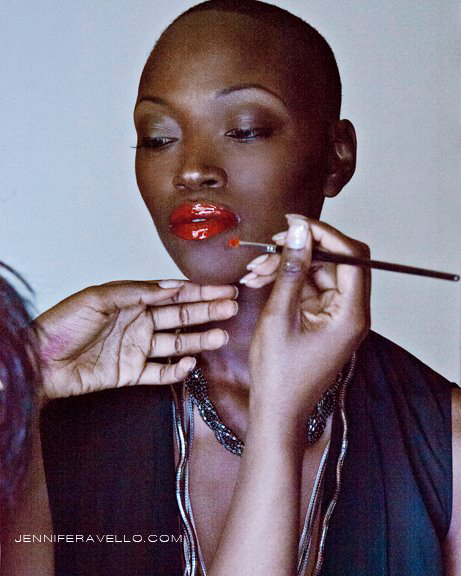 xox,
J