Aly Jados by Jennifer Avello for Refinery29
I had the pleasure of recently meeting and working with Chicago Musician, Aly Jados. It is always a pleasure for me to meet young artists chasing their dreams; With a new record in production as we speak and past experiences preforming on the stages of "American Idol" and "The Voice" Aly Jados doesn't seem to be hanging up her guitar any time soon.

>>> Be sure to check out the full Interview and photo shoot OUT NOW on Refinery29!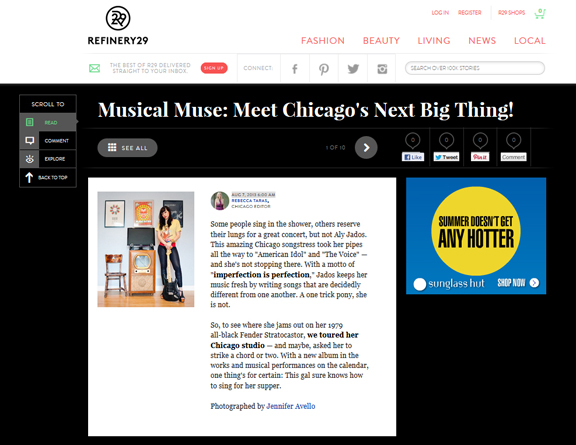 xx