Jennifer Avello for the cover of Production Paradise Chicago Showcase Magazine, Issue 428
Good Morning. Barcelona Called. Am I Dreaming?
I feel completely honored and blessed for my work to be featured on the cover of ProductionParadise.com's Chicago Showcase Magazine, Issue 428 OUT TODAY for my editorial shot earlier in the year for Bambi Magazine, Issue XIV.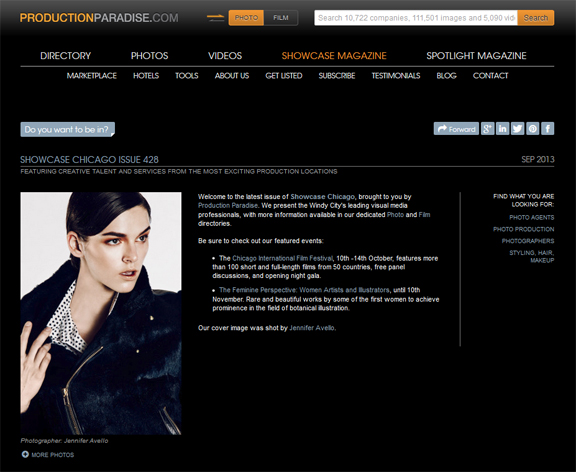 I remember viewing ProductionParadise.com back in college when being a professional photographer was just a mere dream, not a 24 hour career. Never would I have imagined that they would be contacting me directly for a feature but this just proves that perseverance and hard work does go a long way.

Thank you to my amazing family, creative team, and supporters who always inspire and push me in every aspect of my career.
xx