Carrie Coon by Jennifer Avello for Michigan Avenue Magazine, October 2014
I had the pleasure of meeting and working with actress Carrie Coon for the October 2014 Issue of Michigan Avenue Magazine. We had a blast sipping coffee, wondering Bucktown, and of course girl talking about her on camera romance (and sex scene!) with her gorgeous The Leftovers' co-star, Justin Theroux!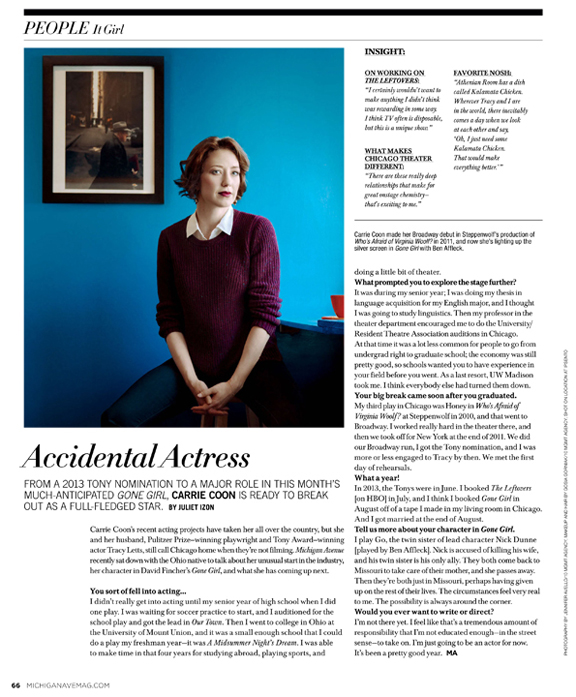 Originally from Copley, OH Carrie Coon is a Chicago-based theater, television and film actress. Carrie Coon currently stars in The HBO original series, The Leftovers and has a major role in this month's much-anticipated movie, Gone Girl in theaters October 3rd.
Photography: Jennifer Avello
Talent: Carrie Coon
MUA/H: Gosia Gorniak with 10 MGMT
>>> Read the full issue here!