Make It Better Magazine November/December, 2015 Cover Story with Beverly Johnson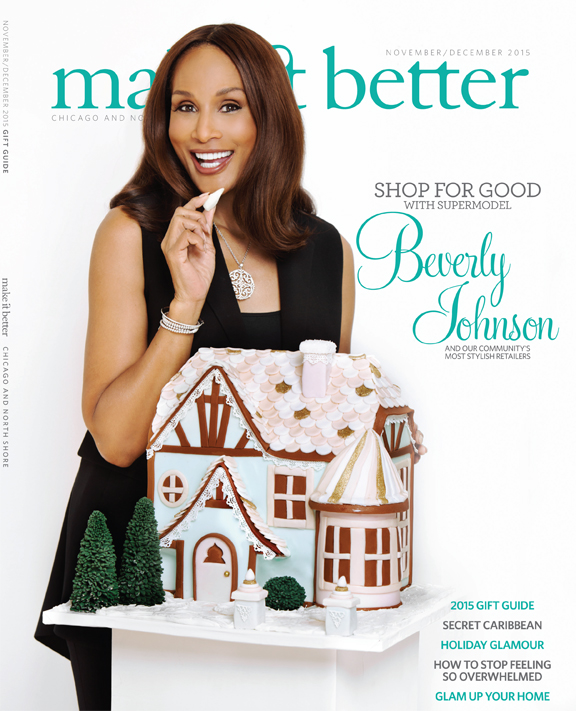 I am so honored to have worked with the legendary and gorgeous, Beverly Johnson for Make It Better, Nov/Dec 2015 cover story. Beverly was the first African-American model to grace the cover of Vogue Magazine and definitely is the face that changed it all.
For 14 years, I was humbled to be the face and name of Amekor Industries' The Beverly Johnson Wig and Hair Extension Collection, which became the top selling brand in the country. This experience provided me with a rich understanding of the hair needs of my diverse clientele—an understanding I bring with me as I introduce my own line of extensions. My team and I maintain a commitment to unparalleled quality, as well as a responsibility to ensuring sustainable and ethical business practices, and work with hair suppliers that share these same values. For my new collection, I am delighted to partner with one of the oldest and most trusted companies in the world to bring you the finest 100 Percent Human Virgin Remy Indian Temple Hair.

From being the first black model on the cover of Vogue to building an international hair products brand, I have been in the beauty business for over four decades. Now, thanks to the hard work of a great team and partnerships with renowned Indian Hair companies, I am honored to introduce a collection of hair extensions that I proudly wear myself.
Unfortunately, despite being thrilled, I was suffering from acute bronchitis this week and found myself short of breath and battling the cold sweats, bad. But If you know me, you know I am stern on commitments. Especially when it comes to work. So we rocked out this cover shoot and interview in a 5 hour day.
Shortly after wrapping, I headed straight to immediate care and found quick relief in a breathing treatment. It's so easy to forget to take the time to take care of yourself when you're so busy jumping from project to project. Thankfully with the help of steroids, a z-pak and my trusty inhaler, I am finally feeling like myself again. Which is perfect timing, as I have a lot of things to get done before the end of the year and lord knows that is coming up quicker then I'd like to think! I have so many exciting things to share.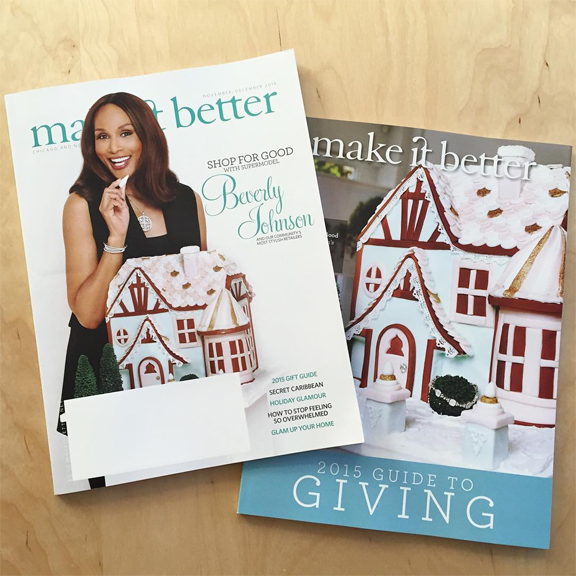 Supermodel Beverly Johnson Opens Up About Her Career, Body Image — and Bill Cosby
Make It Better Magazine, November/December 2015
Photography: Jennifer Avello
Talent: Beverly Johnson
Make Up: China Thomas, Elizabeth Arden Red Door Spa
Hair: Jojo Kazarian, Elizabeth Arden Red Door Spa
Behind The Scenes Video: Flow Motion Media
Photo Assistant and BTS Photos: Lexi Cooper
Gingerbread House: Jewell Events Catering
Location: Anne Loucks Gallery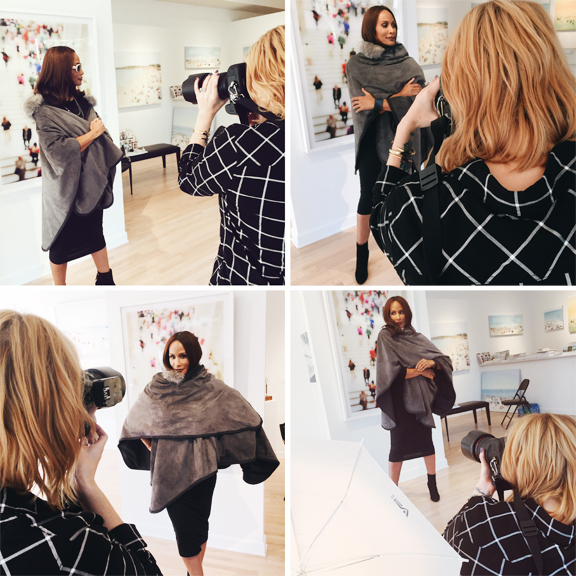 Related Post:
Shop For Good with Supermodel Beverly Johnson