Chicago Raw Artist Showcase: July 2011
I am honored to be a photographer chosen to be apart of July's Chicago Raw Artist Showcase. The Showcase is Thursday, July 28, 2011 @ 8:00PM-2AM at Evil Olive, (1551 W Division St Chicago, IL 60622.) I would be honored if you would all come out and support me and my fellow Chicago Artists. Tickets are only $10 presale, (don't wait to buy your tickets at the door because they are usually sold out!) Be sure you select "Jennifer Avello" from the drop down box when you purchase your ticket! Other import information: 21+ | Cocktail attire.

There are two ways you can go about supporting me and buying a ticket in my honor you may go to Chicago Raw Artist website and pick my name from the drop down box.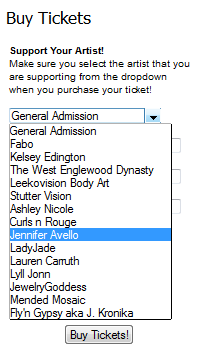 Or you can view my profile and click on 'buy a ticket for this artist' straight from my profile!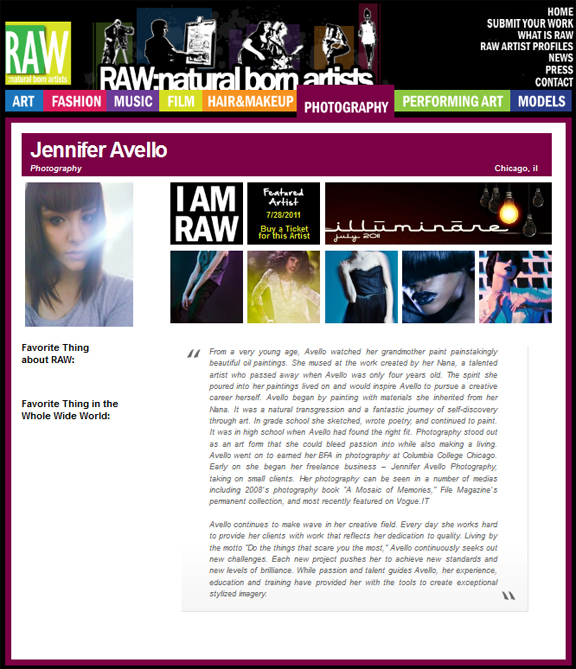 I hope to see you all there!!
xo, JA