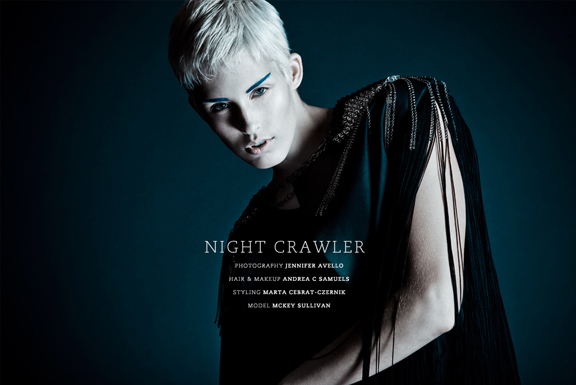 I am thrilled to share with you my debut on The Ben Trovato Blog!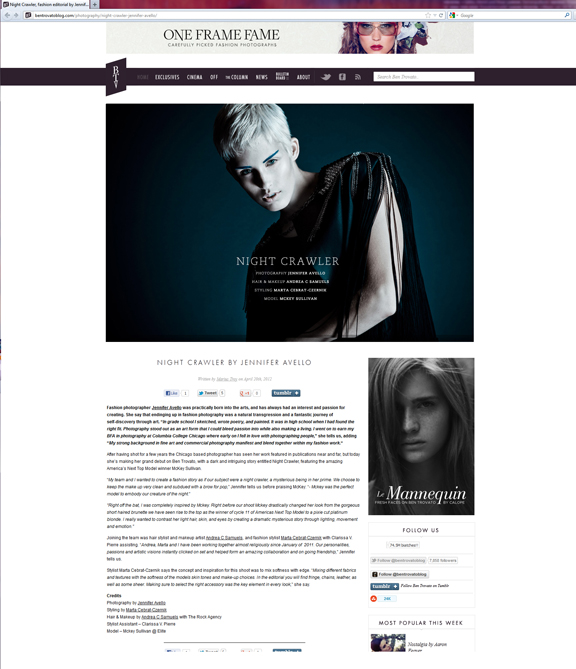 "Since we saw the light of day in July 2009, Ben Trovato has been an online publication dedicated to discovering and showcasing the works of some of the most promising talents in fashion photography and -film in the world. It has become a world provenance for fashion media, an unbeatable source of talent and inspiration."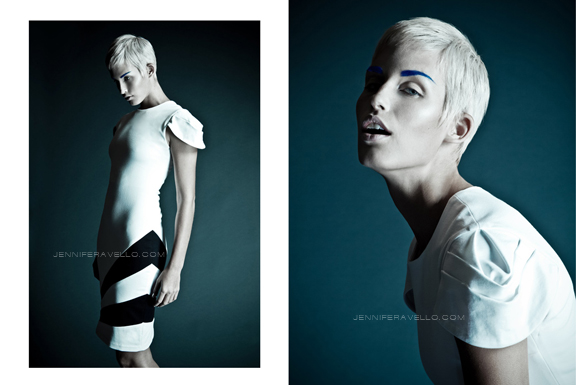 Right before 2012 approached us, I had the pleasure of working with the beautiful and talented America's Next Top Model winner, Mckey Sullivan for the Ben Trovato Blog. I have been dying to share this editorial with you all, so of course I was thrilled when the editorial came out yesterday, especially after the last couple of weeks I have had.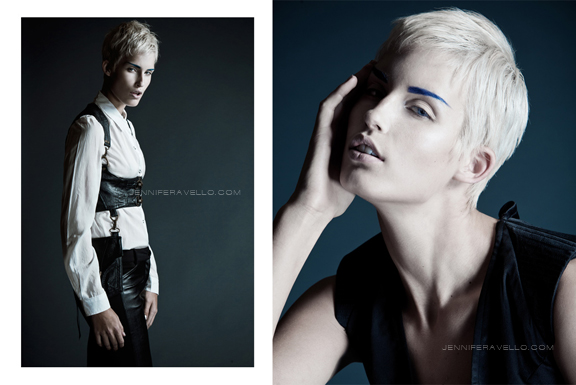 My team and I wanted to create a fashion story as if our subject were a night crawler, a mysterious being in her prime. We choose to keep the make up very clean and subdued with a brow for pop. Mckey was the perfect model to embody our creature of the night.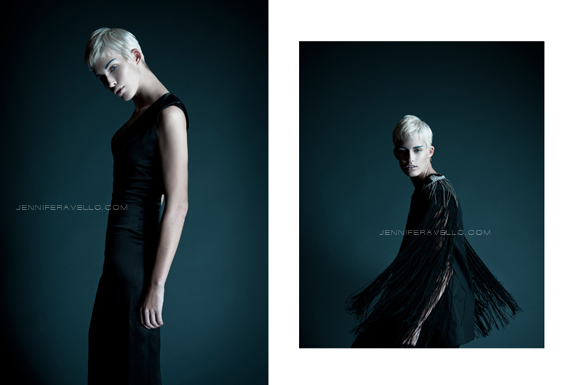 Right off the bat, I was completely inspired by Mckey. Right before our shoot Mckey drastically changed her look from the gorgeous short haired brunette we have seen rise to the top as the winner of cycle 11 of Americas Next Top Model to a pixie cut platinum blonde. I really wanted to contrast her light hair, skin, and eyes by creating a dramatic mysterious story through lighting, movement and emotion.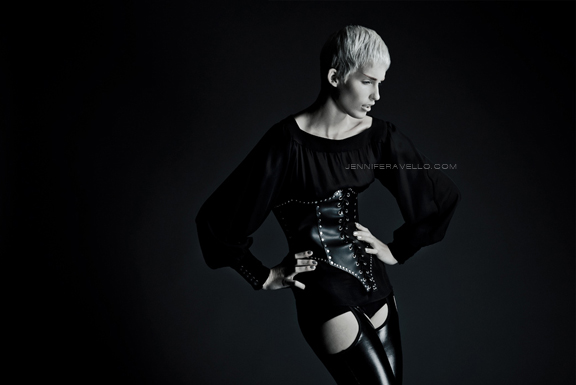 Joining the team was hair stylist and makeup artist Andrea C Samuels, and fashion stylist Marta Cebrat-Czernik with Clarissa V. Pierre assisting.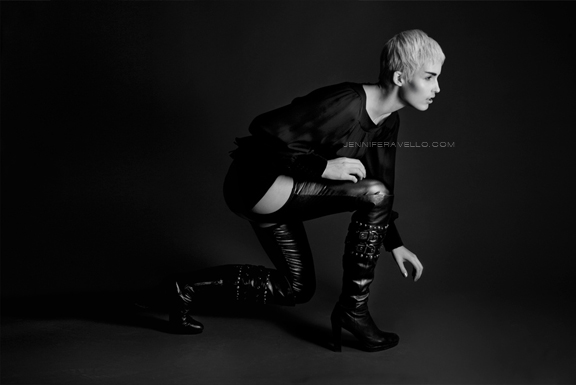 Andrea, Marta and I have been working together almost religiously since January of 2011. Our personalities, passions and artistic visions instantly clicked on set and helped form an amazing collaboration and on going friendship.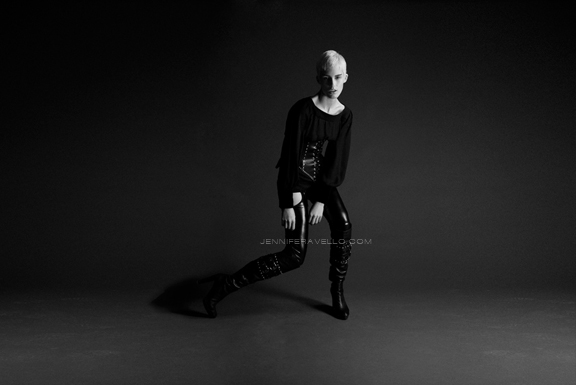 Stylist Marta Cebrat-Czernik says the concept and inspiration for this shoot was to mix softness with edge. "Mixing different fabrics and textures with the softness of the models skin tones and make-up choices. In the editorial you will find fringe, chains, leather, as well as some sheer. Making sure to select the right accessory was the key element in every look," she say.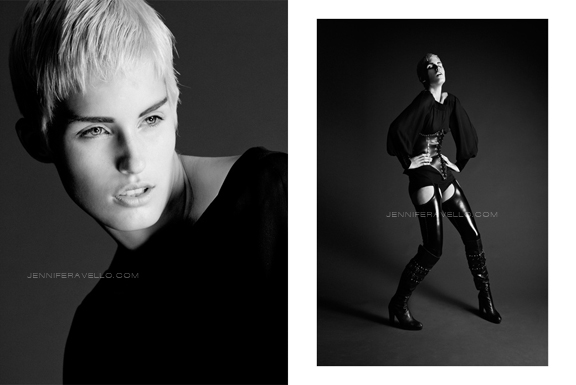 Credits
Photography by Jennifer Avello
Model – Mckey Sullivan with Factor Women
Hair & Makeup by Andrea C Samuels with The Rock Agency
Styling by Marta Cebrat-Czernik
Stylist Assistant – Clarissa V. Pierre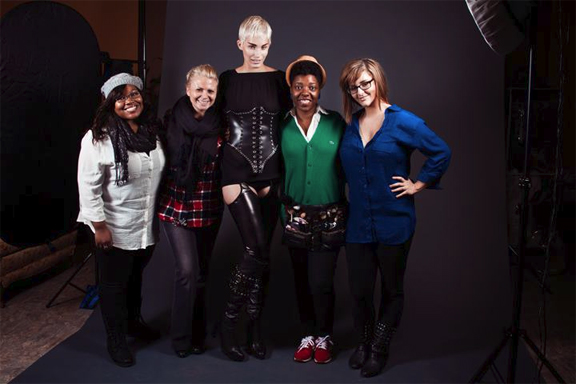 Some Additional Shots: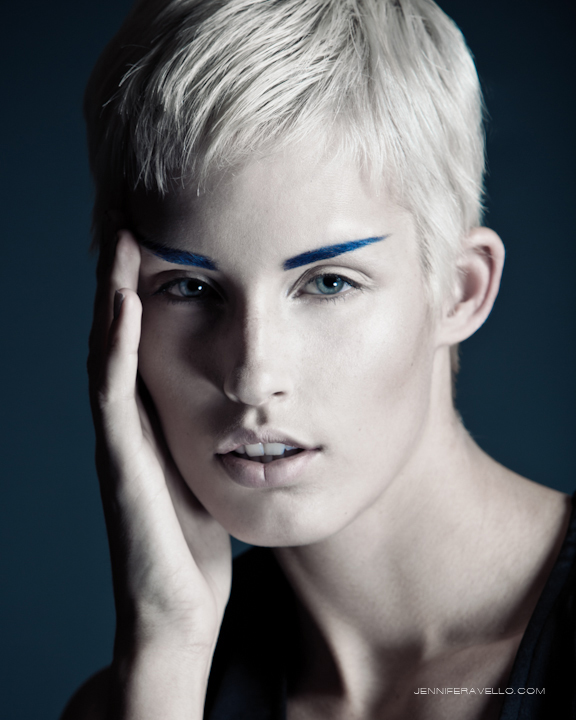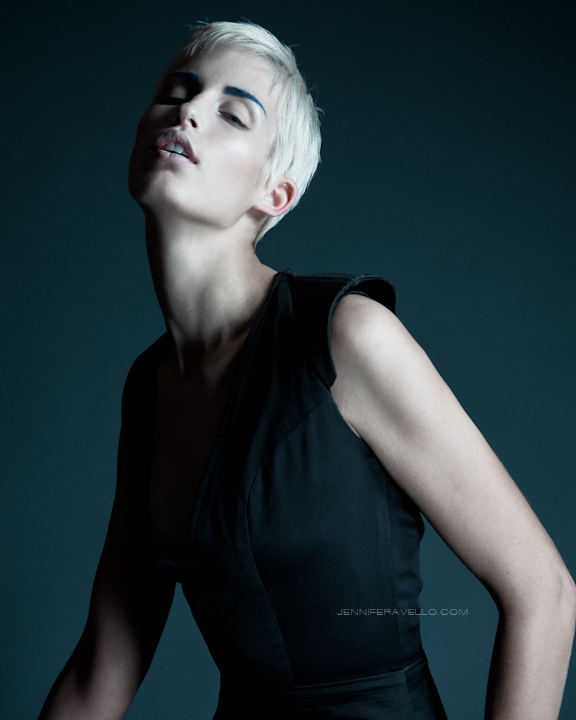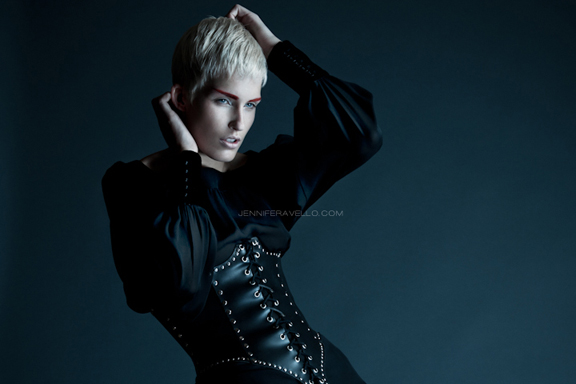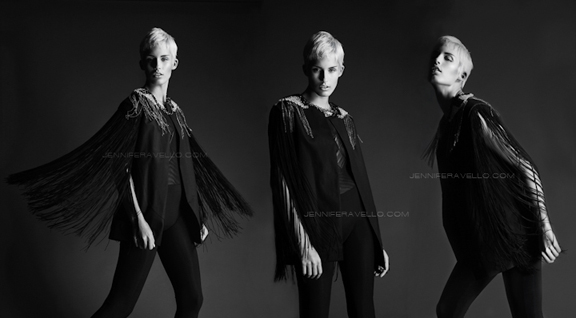 XO – J