I have a new fashion editorial out in GLASSbook this month!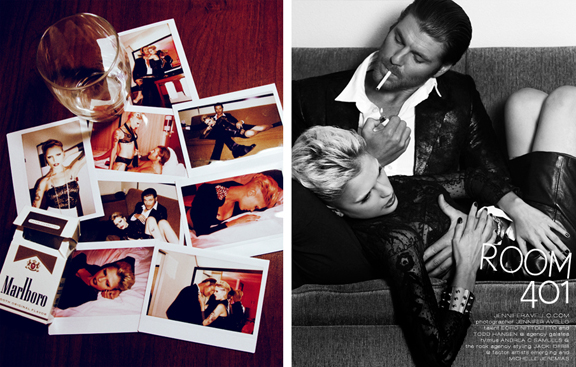 I have been wanting to shoot a hotel story for a long time now. When the opportunity came around to work with such great talent, as Echo Nittolitto I knew that she would be the perfect model to star in this powerful and provocative story of lust. The only problem was to find a man that could stand tall and not fall into the shadows of Echo's strong presence. Together, Todd and Echo captured just the right amount of emotion, sex, and lust I was looking for.
Andrea C Samuels killed it as usual with hair, make up and grooming. Jacki Debb and Michelle Jeremias came together to save the day styling these amazing looks in less than 24 hours when an emergency cancellation happened last minute. Together they pulled some amazing designer pieces which merged beautifully included Borris Powell, Stuart Weitzman, Yves Saint Laurent, Agent Provocateur, Christian Louboutin among others.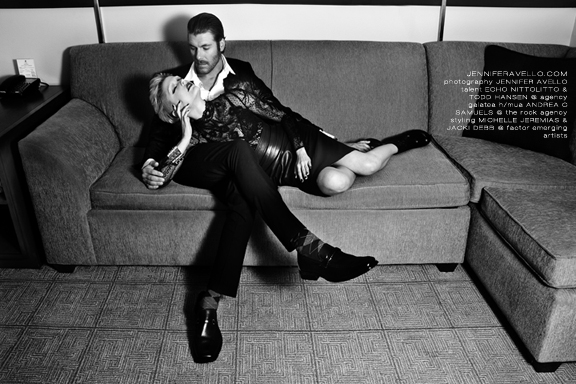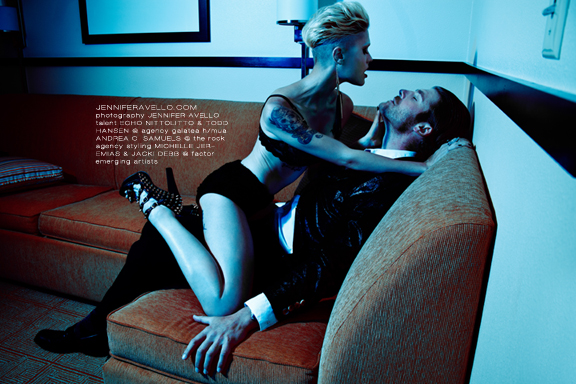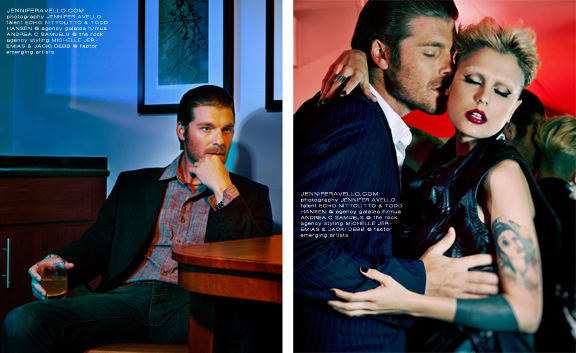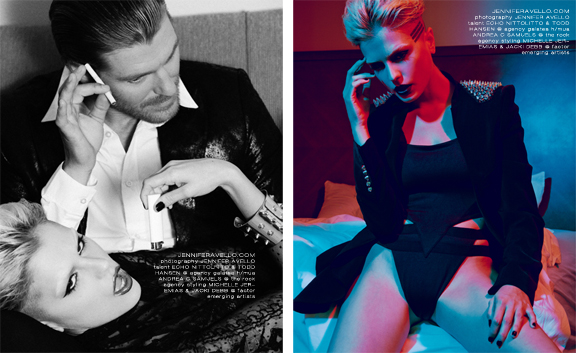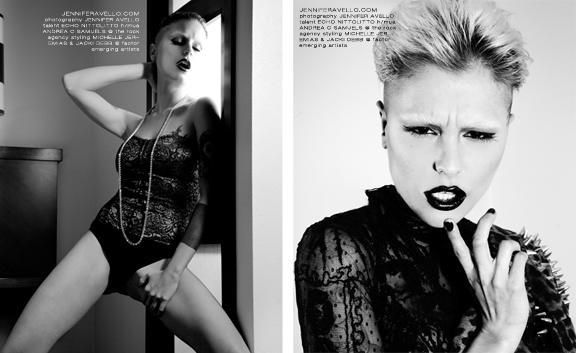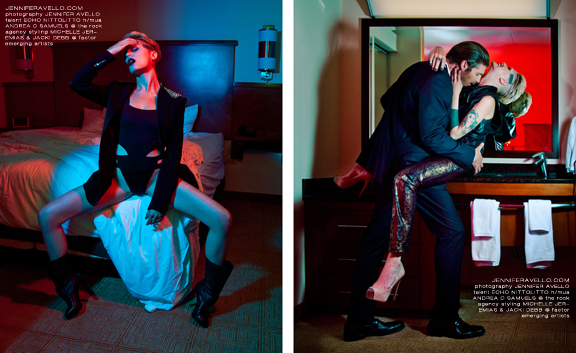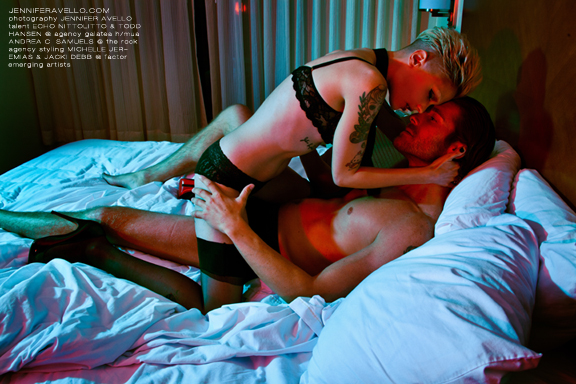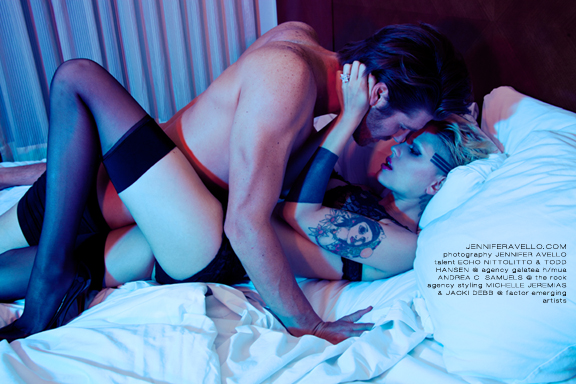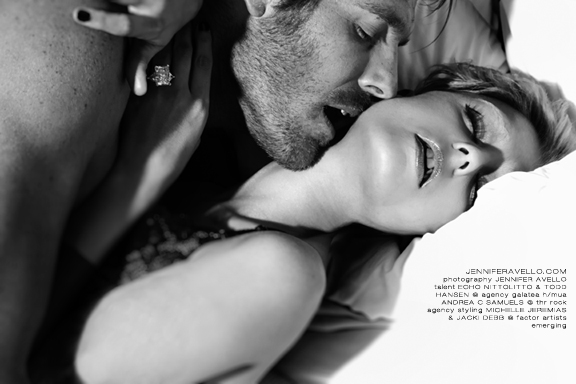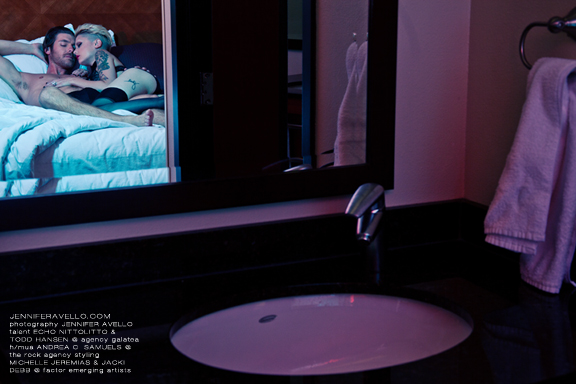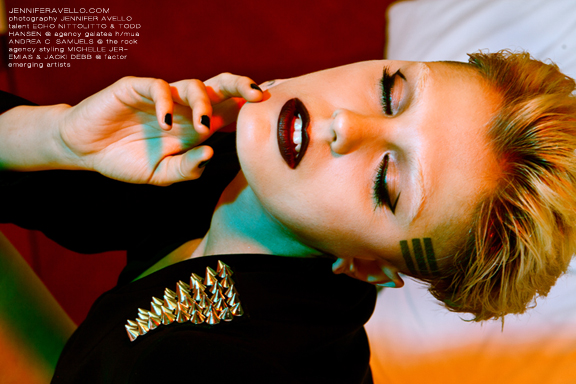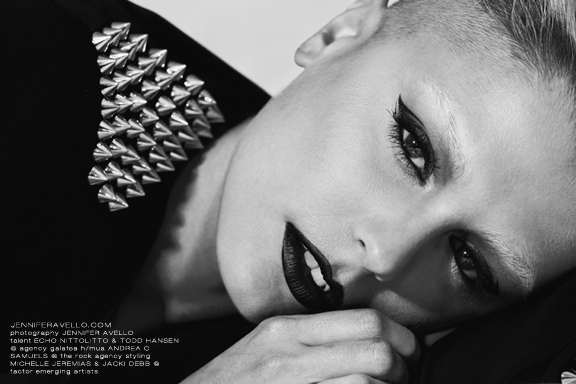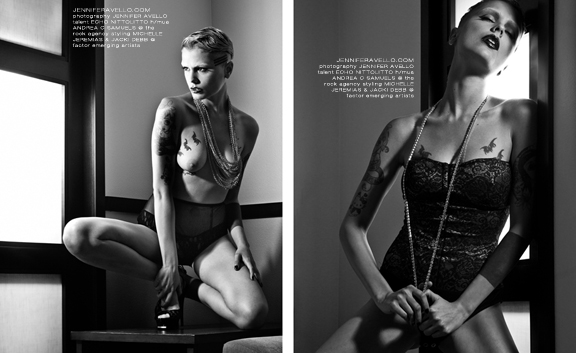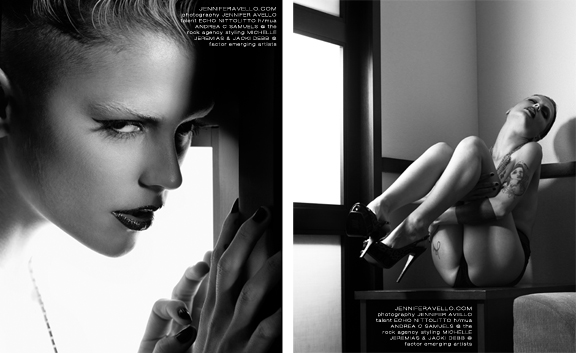 Originally I wanted to shoot this story in a run down motel. You know, the motels you see off the highway right below that flickering light post. The ones that make you want to shower before even stepping in. The roach infested, pealing wall paper, creaky floorboard, not-up-to-anyone-with-standards, standards – motel. But finding a place that would let a team with cameras come in was just as hard as finding a place that would accommodate my team. And all though I think that (another time,) would be an amazing fashion editorial, I just wasn't really into bring bedbug home, from association. I put my team through enough…But all in the name of fashion! ;D
xx,
J
photography JENNIFER AVELLO
talent ECHO NITTOLITTO and TODD HANSEN @ agency galatea
h/mua and grooming ANDREA C SAMUELS @ the rock agency
styling MICHELLE JEREMIAS and JACKI DEBB @ factor emerging artists
Additionally Featured: Luxury News