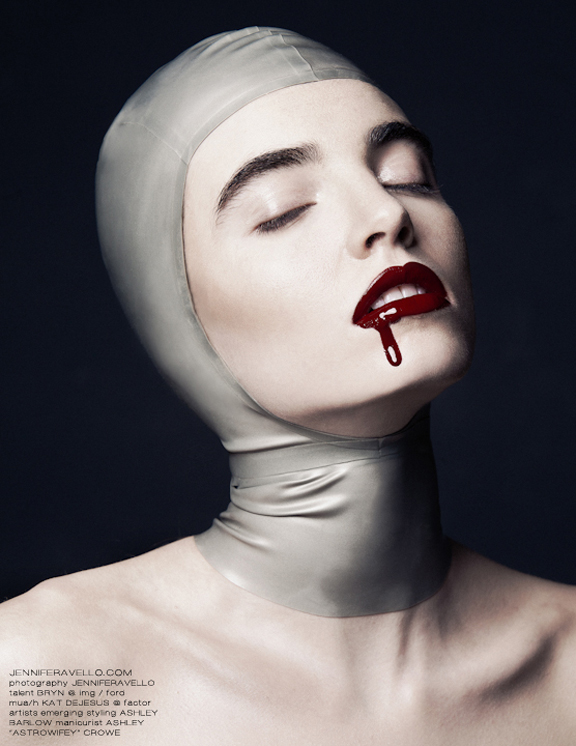 It's images such as this that always gets my blood flowing. Photographs like this that remind me why I started doing art in the first place. Why I pour everything I have into this. Why I work my ass off to do what I love.
"Spellbound" is a fashion/beauty editorial I shot for CHAOS Magazine.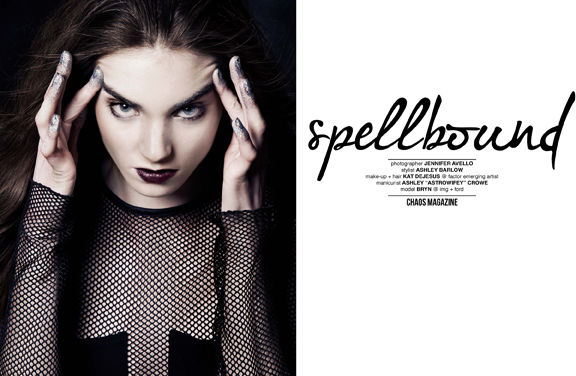 There is no better feeling the releasing new images into the world. The high you get when a new publication comes out. I swear nothing beats the feeling of seeing your work in public, in print. I live for these moments. These are the moments that help push me when I'm in between jobs, scraping at rock bottom, or second guessing even getting out of bed some mornings. I do it for the love of the art. I do it because I was born to. It's not even a choice anymore.

photography JENNIFER AVELLO
talent BRYN @ IMG + FORD MODELS
make up + hair KAT DEJESUS @ FACTOR EMERGING ARTIST
styling ASHLEY BARLOW
manicurist ASTROWIFEY

xx