YOU'RE INVITED: Fashion Film House featuring Photography by Jennifer Avello
Join me this Wednesday along with friend and colleague, Cassie Doumas for our photography showing at Hermann & Audrey's monthly Fashion Film House.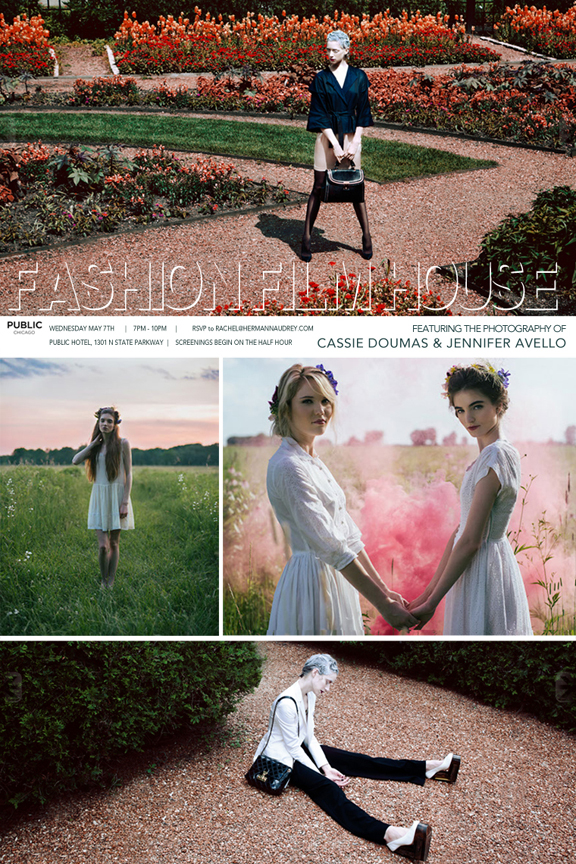 The Skinny:
May 7th
7-10PM
Public Hotel, Chicago
Hermann & Audrey's monthly Fashion Film House continues featuring a showcase of the emerging excellence of Cassie Doumas and established eye of Jennifer Avello. Fashion Film House is presented as a half hour immerse experience in Public Hotels' Screening Room showcasing the hottest in Fashion Film content from around the world while profiling the latest work from Chicago's leading photographers.
Screenings will begin on the half hour with the first showing starting at 7pm. The last showing will be at 10pm.
Please rsvp to rachel@hermannaudrey.com or by joining the event on Facebook.