Fruition, Just The Beginning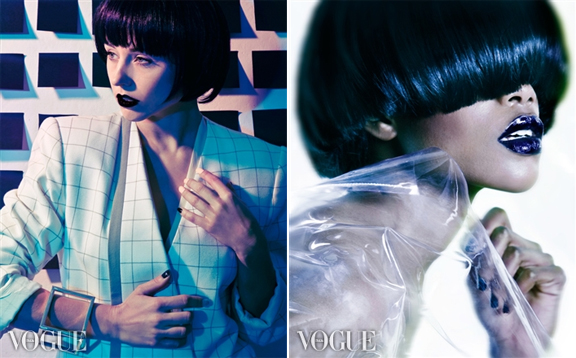 I'm very excited to share with you all some exciting news I received earlier this week! It has been a very stressful and jammed pack week filled with a lot of anxiety, anticipation and excitement. But it is wonderful to see all my hard work starting to pay off! A selection of my newest work was just recognized from across the world, through flickr – and will be published in an up and coming Italian Fashion Magazine in July. I was also just notified that I am one of the seven finalist for Factor Women Model Management's photography contest in which they are holding in conjunction with Columbia College Chicago. I now have to shoot an assignment with Factor Models and styling. The best editorial of the seven will be published in Zink Magazine. I also submitted some work to Vogue Italia, and Alessia Glaviano, Photo Editor of Vogue Italia and L'Uomo Vogue selected two of my photographs to be showcased in the VoguePhoto category on Vogue.it The two photographs displayed have now become part of their permanent photo archive!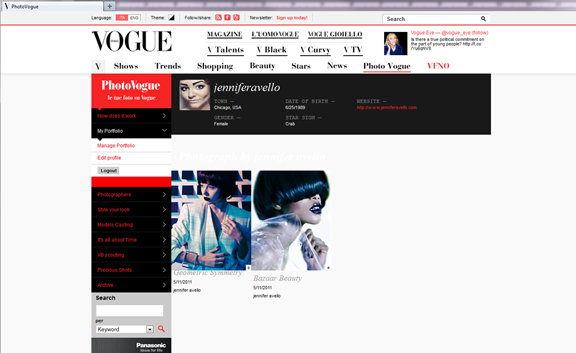 On another note, I had the great pleasure of meeting and photographing, John Mark of Ignite Models, MN this Monday. When John Mark approached me about working together I was both very excited and a little taken back. As just earlier the same day I saw his photograph at the Manifest Exhibit and mentioned loving to work with him, (however I had no idea who he was.) Although I was swamped with finals, getting ready for industry night and graduation, and had just pulled something in my back I could not say no! Especially since he was just going to be in Chicago for a few days! So John Mark, Caitlin Andrews, (my lovely MUA, Stylist, and Photo Assistant) and I pulled together an impromptu shoot to showoff a more edgier side of JM; a little more rock and roll. I'm very excited about the outcome even though I'm still in the process of going through his film. Here is a little preview of our time together. I cannot seem to stray away from these colored lights!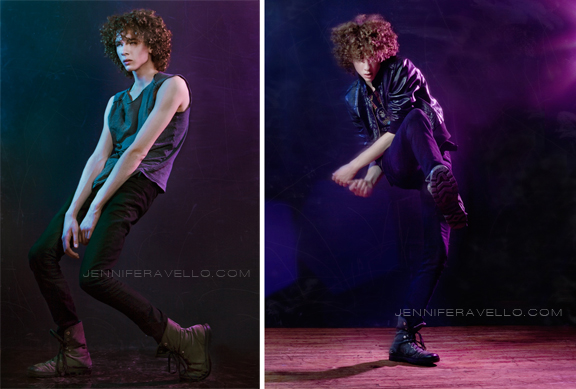 More work and news to come I am sure! Be sure to stop by 1006 S. Michigan Ave in Chicago tomorrow to view my photographs in the B.A/B.F.A Manifest Exhibition from 11am-7pm!
xo, JA